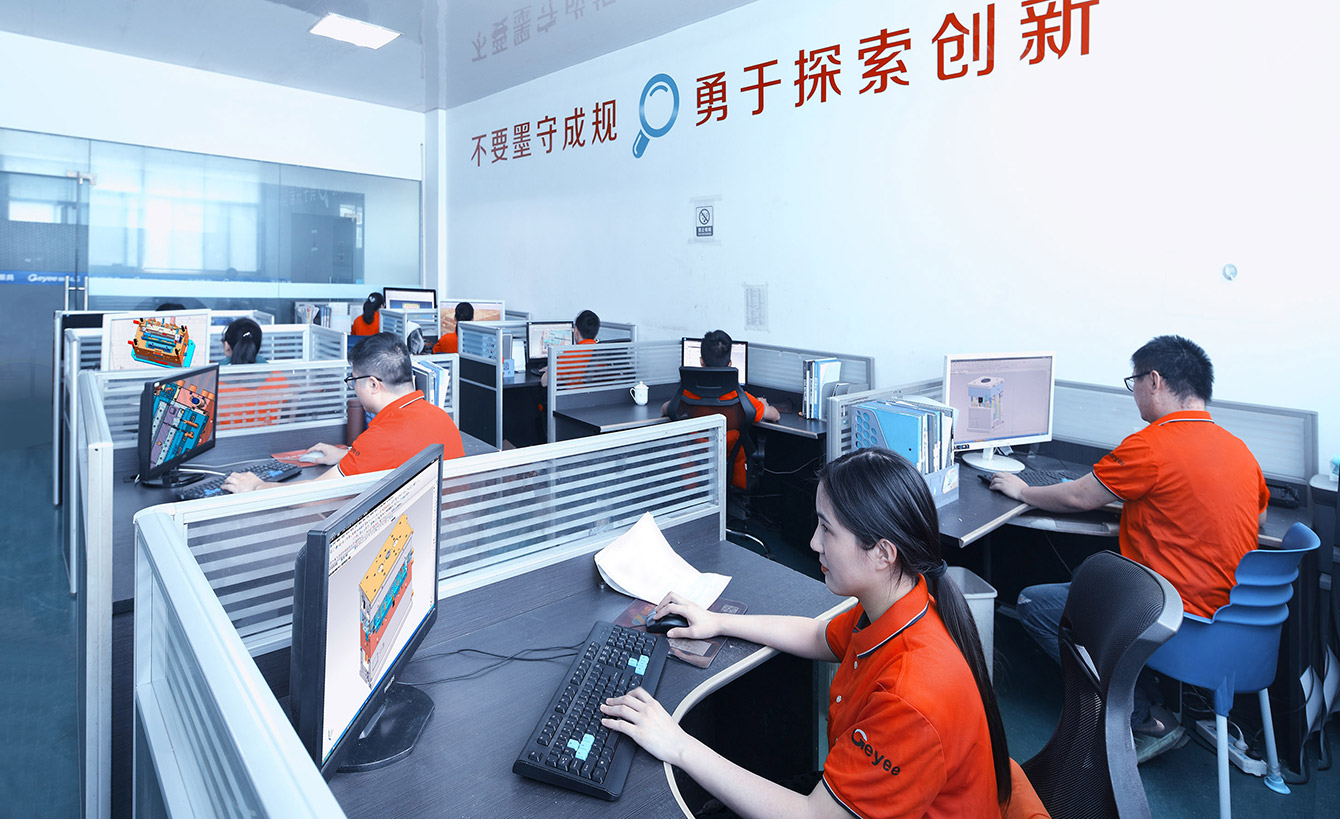 Geyee engineers had very rich experience and comprehensive development spirit. Our principles are: A good products' design is the key. so engineers special pay attention to the mold making; Try aborative design to play its biggest service life and reduced maintenance.
Customer provide the 2D or 3D drawings in DXF, DWG, PRT, SAT, IGES, STEP format etc, or just send us the sample. We will scan the sample and make product blueprint, begin to design the mould assembly drawing after customer's confirmation, and we customize the existing projects.
Geyee adopted international advanced system - CAD/CAM/CAE in mould design and injection molding.
Our engineering and mould-making technology includes:
1. Pro/ENGINEER (3D Modeling)
2. SolidWorks (3D Modeling)
3. AutoCAD (2D Modeling)
4. MoldFlow Mold Advisor (Plastic flow/deform simulation)
5. Catia
6. Unigraphics (CNC Programming)
7. CNC Machining Centers
8. CNC EDM's (Electro-Discharge Machining)
9. Wire-Cut Machines.